Donate to feed our First responders!
We're selling SHARES to feed Nurses and Doctors!!! By buying SHARES, your donations will go towards feeding the medical professionals who are tirelessly working to protect our health and safety. As quickly as we can, we're delivering to hospitals and testing sites as well as first responders! 

It's as easy as buying SHARES! Available now, in our SHOP!!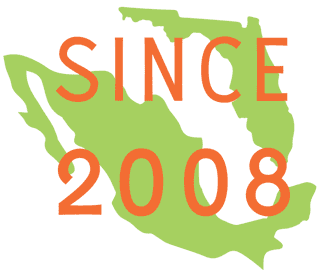 The Little Taco Shack That Could
TacoLu opened in 2008 in a little building on Beach Boulevard. From the beginning, many people--including Debbie and me (but mostly Debbie)--were dubious about the timing and future of our little taco stand. Aside from the fact that no one could pronounce the name, the American economy was tanking, and most people thought it was "just plain silly to open a business in these conditions," we still thought it was a worth a shot. It was either open our own place or go to work for someone else, I thought, and so we were off!

It took a while, but the Lu eventually gained a life of its own (and quite an extensive Tequila list in the process)! After 5 years in the original location, with an unbelievable amount of patronage and support, we grew into our current building, the site of the old Homestead Restaurant, which has SO MUCH history and excitement attached to it!

We take our hats off to those who came before us, as we carry on the tradition of great food and tons of fun at the old Homestead! We hope you'll stop by and join us soon!
TacoLu
1712 Beach Blvd.
Jacksonville Beach, FL 32250

Happy Hour Brunch
Sat & Sun 10:00 am - 2:00 pm
Hours
Tuesday - Thursday:
11:00 am - 10:00 pm
happy hour from 2pm to 7pm
Friday:
11:00 am - 11:00 pm
happy hour from 2pm to 7pm
Saturday:
10:00 am - 11:00 pm
happy hour from BRUNCH 10am to 2pm
Sunday:
10:00 am - 10:00 pm
happy hour BRUNCH from 10am to 2pm